Filmed 4/13/17
Cuba: La Música en Mi
Combining performance and personal reflection, award-winning composer and UM faculty member Gonzalo Rubalcaba presents "La Música en Mi/The Music in Me," exploring his roots in Cuba and how his music has evolved to reflect a global complexity from the island and beyond (in Spanish).   
The music of Cuba reaches around the globe and reflects the complexity of the island and its history. Composer and UM faculty member Gonzalo Rubalcaba combines performance and reflection to explore this vivid part of the island's culture, and draw us deeper into the intricacies of music and listening (in Spanish).
---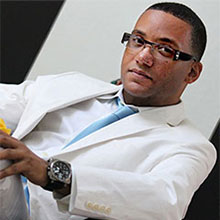 Gonzalo Rubalcaba is an award-winning pianist and composer who is a lecturer in the Department of Studio Music and Jazz at the University of Miami Frost School of Music. Rubalcaba, who has won multiple Grammy, Latin Grammy and Billboard Music awards, has recorded numerous albums with his own groups and with jazz luminaries. He continues to tour the world and makes South Florida his home.