Opinion, Information, and Democracy: What We Believe and How it Will Shape Our Future
A healthy democracy requires citizens to make choices based on accurate information. But with the rise of social media, people across the political spectrum have retreated inside polarized echo chambers. Many others are unsure whether the news they see is even true. How can we make informed political choices in a new era of fake news and conspiracies? What can we do to ensure that facts guide the choices we make for our future? Join University of Miami Political Scientist Joseph Uscinski to learn what the recent presidential campaign reveals about how Americans make political choices.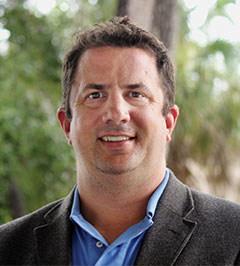 Joseph Uscinski is associate professor of political science at University of Miami and author of the recent Oxford bestselling book American Conspiracy Theories. Professor Uscinski's research on contemporary politics, the media and conspiracies has appeared in dozens of scholarly journals and he is frequently called upon to provide perspectives in the national media including recent writing in Newsweek, The Washington Post, and Politico. He is currently working on two new books and collaborating with a team of scholars from across Europe.